See how hydroLogic Gallatin™ is being used to monitor water quality, quantity, and availability
The Gallatin Watershed Council (GWC) works primarily on projects that improve water quality . Working with the Department of Environmental Quality (DEQ), GWC has identified fifteen "impaired waterways" in the Gallatin watershed. One of their specific goals is to improve water quality so that streams in the Gallatin are no longer considered impaired.
Using hydroLogic Gallatin™ GWC will be able to: 
Efficiently access TMDL impairments and prioritize restoration areas
Provide input and reply to 404 and 310 permit applications and store that information in an easily accessible web portal
Map restorations in the vicinity of proposed new projects and help streamline design efforts
Identify potential funding sources and partners
Learn which projects have worked well and identify those that haven't
Illustrate cumulative restoration efforts and assess progress toward the ultimate goal of improving water quality and delisting impaired streams in the Gallatin watershed
Communicate a strong, quantitative message to developers and city and county officials regarding the impact of growth and development decisions on the long term health of the Gallatin watershed
Learn More
Beginning in 2014, GWC brought together concerned community members to develop the Lower Gallatin Watershed Restoration Plan. Since that time the plan has been used to complete a number of projects addressing water quality issues, however, with no central location or mechanism for tracking and sharing project data it has been difficult to know if progress is actually being made.
To address this problem, GWC and the Four Corners Foundation (4CF) are using  hydroLogic Gallatin™ to develop a restoration inventory that captures both current and past project information throughout the watershed. We're layering that information with maps and data in hydroLogic Gallatin™ to identify progress towards goals and to better inform and prioritize future restoration projects.
In 2016, the Montana Supreme Court ruled against a loophole that allowed residential subdivision developers to draw large amounts of water from a limited source by drilling numerous small wells without a permit. The decision stated that the cumulative effect of those wells is a reduction in groundwater levels and surface water flow, which harms holders of historically owned and adjudicated water rights.
Using hydroLogic Gallatin™ policy makers and other interested citizens can:
Define their own study area
Define parcel size within the study area
Define the number of wells allowed per parcel and calculate the total number of wells for each scenario
Incorporate open space into the study area
Calculate total projected water use based of those parameters
Learn More
It was agricultural producers near Horse Creek outside of Billings who first petitioned the DNRC in 2009 and then sued to get the department to redefine "combined appropriation" to stop a subdivision from using up the groundwater near their farms and ranches. (It was estimated that the 70-well subdivision caused the adjacent ranches to lose 25 to 30 percent of their water right.) The 2016 supreme court decision took this one step further when it ruled that surface and groundwater are connected, thereby tying exempt well use to both.
In preparation for the 2019 legislative session, the Four Corners Foundation (4CF) worked with Trout Unlimited (TU) to build a model that could determine the amounts of water in question. TU was the only organization to propose alternate legislation to the Water Policy Interim Committee during the interim, but both TU and 4CF wanted the model to be useful to anyone with ideas for new legislation.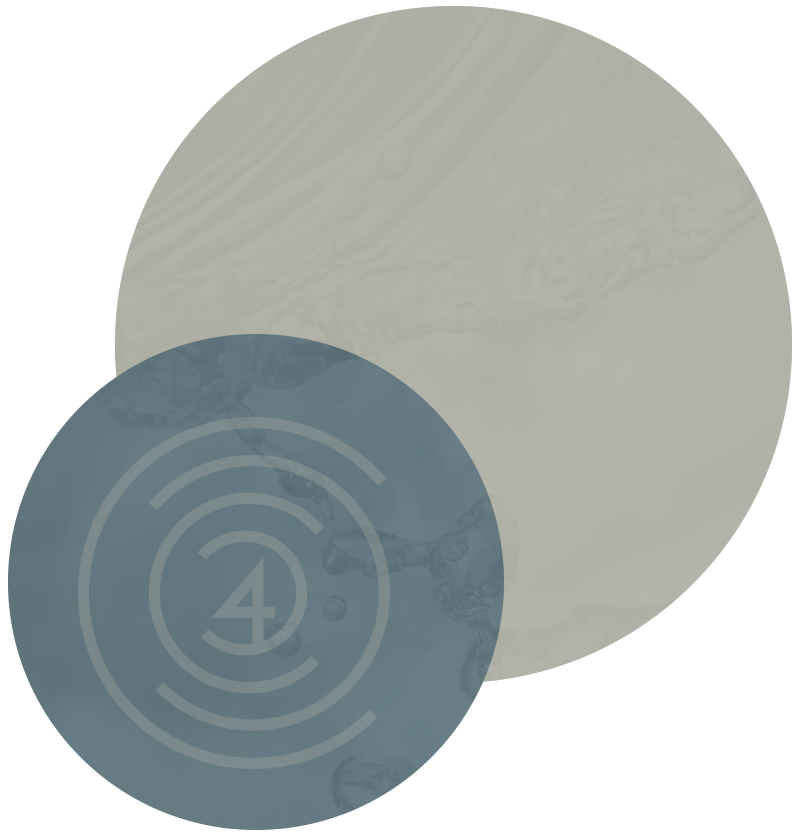 In Montana, the State owns the water and owners of water rights have the right to use a portion of it. To fairly distribute that water, Montana operates under the doctrine of prior appropriation. Often described as "first in time, first in right",  the doctrine gives the people who first put water to beneficial use the first right to it during times of scarcity.  
hydroLogic Gallatin™ can:
Predict dates for headgate closures based on seniority date
Map irrigation canals and ditches
List water rights holders associated with different ditches and canals
Learn More
The water rights system is overseen by the DNRC and the Montana Water Courts. On bodies of water where water rights have been determined by a decree, a water commissioner can be appointed by the district courts. These commissioners are responsible for delivering the appropriated amount of water to water rights holders. As water supply diminishes over the course of the irrigation season the water commissioner has the power to turn off water to more junior users.
In the Gallatin Watershed, irrigators voluntarily work with the Water Commissioner to maintain minimum stream flows to preserve the fishery. They also work together to ensure that their neighbors get the water they need, when they need it. There are more than 15,000 rights holders in the Gallatin Valley with water rights dating back as far as 1865, from individual landowners to farmers and ranchers to municipalities like the city of Bozeman.
Have a project in mind?
Connect with 4CF to see if hydroLogic Gallatin™ can help you aggregate and visualize data.